"Whatever the enemy, Revive Carpets can give your carpets, curtains, rugs, or upholstery a fresh, clean look!"
CORONAVIRUS
With lockdown in full force in the UK due to the coronavirus outbreak, the majority of us will be spending most of the day in the confines of our home and this means, more than ever, we need to keep up good home hygiene habits to stay healthy and prevent the spread of deadly Covid 19.
In particular, with scientists revealing that coronavirus can live on some hard surfaces for up to nine days (and maybe longer), it's important you make sure you're doing all you can to eliminate any traces of the highly contagious bug. Undoubtedly, hand-washing after being in public spaces is key to reduce the spread
of Covid 19 but what should we be doing in our homes to eliminate it?
As the sofa is a cosy, comforting place to rest when one has a virus and babies and young children love to crawl around on the floor, some of our clients have asked whether they should be concerned about coronavirus on carpets and upholstery. It's not as if you can douse your furniture and carpets with hand sanitiser or disinfectants like kitchen worktops, door handles, and other hard surfaces.
The truth is, carpets are regarded as a porous surface so the coronavirus is unlikely to survive more than 24 – 48 hours on them at most, but for peace of mind, a professional carpet, tile or upholstery cleaning with a hospital-grade disinfectant such as the ones we use, can help prevent the possibility of the spread of the new strain of coronavirus.
Proper professional carpet and upholstery cleaning involves both heat and moisture, so having your carpets and upholstery cleaned and then treated can help ease your mind. If the new strain of coronavirus proves to be like those already tested in the past, professional cleaning with a hospital-grade disinfectant will decrease the chances of coronavirus surviving on your interior textiles.
From now until the Government declares the coronavirus (COVID-19) has run its course, we will provide free of charge with every job, a bottle of germicidal disinfectant that meets EPA standards that will help fight the coronavirus.
Additionally, prior to our technicians entering your home, all of our equipment used will be disinfected and we ask that the distancing rules of at least two metres be strictly adhered to.
For more information please call us on 01229230821 or 07747 043919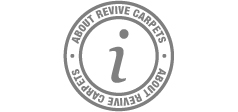 About Revive Carpet & Upholstery Cleaning, Cumbria
Revive Carpet & Upholstery Cleaning, Cumbria, is a professional cleaning company, serving the Barrow, Dalton, Ulverston and South Lakes areas. Revive uses a patented, high-tech system to deliver a low-moisture, deep-clean to  your carpets, rugs and some types of upholstery. We can deal with deep-rooted grime that accumulates on heavily trafficked areas as well as the more serious stains or accidents that can befall even the most careful of us!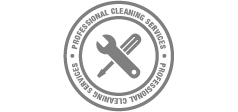 Professional Cleaning Services
Revive Cleaning provide professional cleaning services for both domestic and commercial customers, including carpets, upholstery, rugs, curtains and end of tenancy cleans.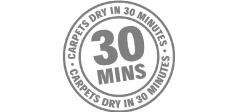 The Process
The Science behind the process:
The Texatherm Cleaning System is a patented process combining a unique chemical technology with heat, agitation and reaction between two solutions.
The process produces a capillary action which safely deep wet cleans carpets but also delivers all the benefits normally associated with dry cleaning systems; particularly that the carpets will be dry within 30 minutes.