Revive Carpet Cleaning Testimonials
Below are some of the reviews we have received from our customers. These are hand written on review cards we send to the customer by post after we have completed a job and ask them for their comments. We do it this way so they don't feel pressured into writing something when we are there. For data protection purposes we have deleted their personal details unless they have given permission for them to be published.
The review below was written for us by a lady who's leather suite had become badly stained by dye transfer from jeans. This customer was obviously very pleased with the results!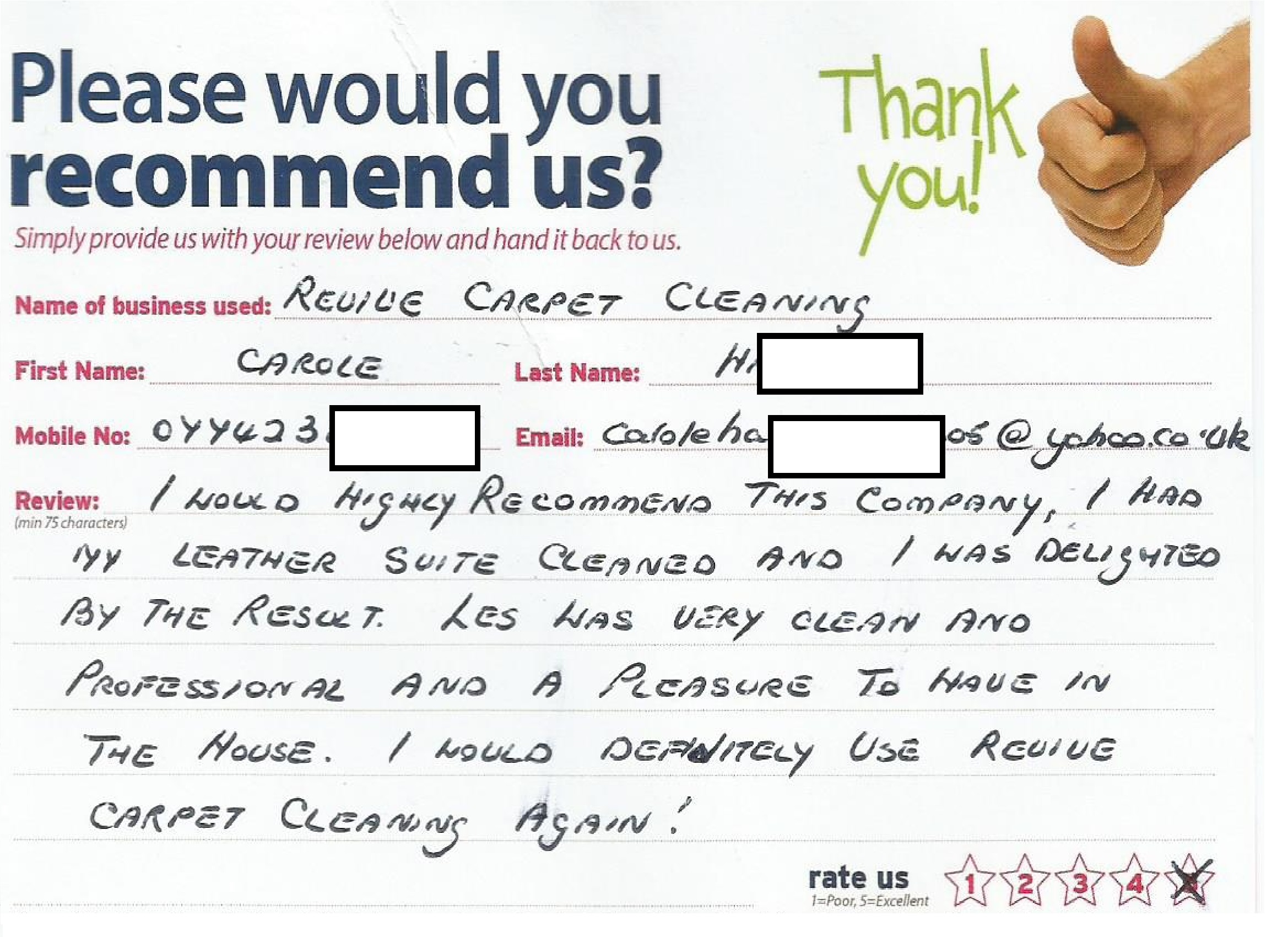 We carry out work for several Letting Agents when a tenancy ends and they want to present the property to the market for re-letting in as clean and tidy condition as possible. Clean carpets go a long way towards making a property more appealing to prospective tenants. We have carried out a lot of work for this agent and the fact that they come back to us on a regular basis says a great deal about the service we provide.